I'm really enjoying Hillary Rettig's The 7 Secrets of the Prolific about writing, procrastination, perfectionism, and all the internal and external traps that keep a writer from actual being a writer. A lot of her advice is spot on, and I'm working to put it into practice immediately.
She advises the writer to find other writers, including groups, mentors, people to critique, support, and edit. Although I'm married to a talented writer, he may not be the best judge of my works. Let's just say he's a little blinded by love, so I think I may need to find some unbiased opinions.
I immediately found a group near me and joined. More about that in another blog.
I also found this interesting site, writersbloq.com and it's right up my alley. Reading works by others has inspired me, and I look forward to exploring more when I have time. I joined, which is step one.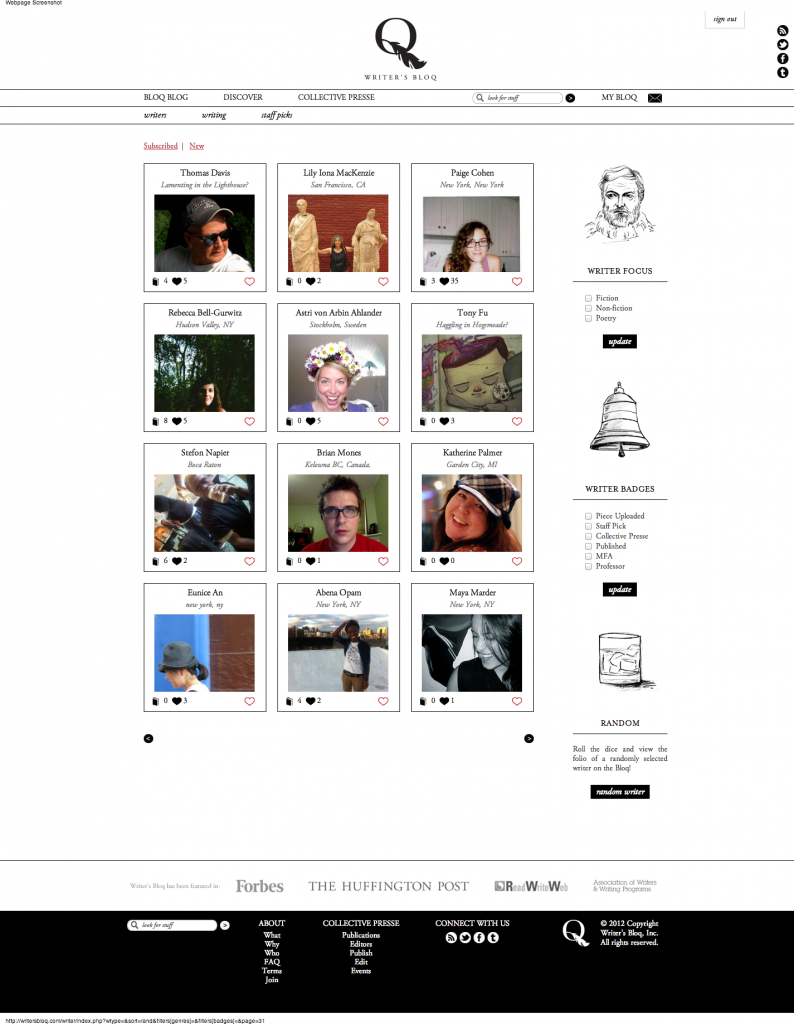 Now I need to keep gathering my old essays and poems, and, of course, write some new pieces. It'll be fun – and a little scary – selecting something to upload. However, entering the Fish contest and joining groups is helping me to reaffirm that I am a writer (Rettig's advice). I've worked as a writer professionally for more than 18 years, but since it's for an engineering company, I never really considered that being "a writer," because it's not a literary pursuit. Time to change that misperception.